Details

Hits: 5141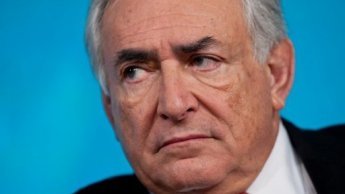 As Dominique Strauss-Kahn battles charges of attempted rape in the US and France, a woman claiming to be his former lover has told French media she would testify in court on his behalf, saying her testimony would "no doubt benefit his defence".
AFP - A Frenchwoman claiming to be an ex-lover of former IMF chief Dominique Strauss-Kahn said she would testify in the scandal over attempted rape charges against him if asked, in comments published Sunday.
She was photographed and identified as Marie-Victorine M., a 38-year-old consultant, by French newspaper Le Journal du Dimanche, which said she started an affair with Strauss-Kahn in 1997 after her father introduced them.